Insurance and billing can be confusing and we want to help minimize any problems you may experience regarding payment from your insurance company for our services. Since hundreds of insurance companies offer vision benefits, we realize the importance of informing you of our policies regarding insurance filing.
EyeMed
Vision Service Plan (VSP)
Medicare
Tricare
BlueCross/Blue Shield (MS & TN)
DavisVision

United Healthcare
Gilsbar
Medicaid
Starmount
Superior Vision
Vision Benefits of America
Vision Care Plan (VCP)
If you have an insurance listed above: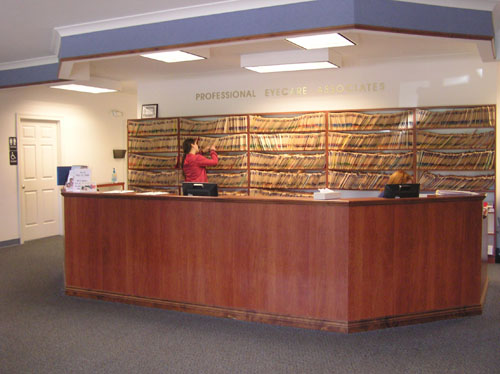 Our staff will collect any applicable co-payments and charges for non-covered services from you at the time of service. We will file a claim for services to your insurance company and expect to be reimbursed. Please be aware that payment from your insurance company cannot be guaranteed, because benefits are not determined until your claim is processed. You will be financially responsible for any claim your insurance company denies.
If you have an insurance not listed above:
If you have insurance benefits provided by a company not listed above, we will file a claim to your insurance company on your behalf, but you must pay your balance in full at the time of service. When your claim is processed, reimbursement will be mailed directly to you.

The above list was developed based on insurance companies our doctors are contracted with. We realize that you may have an insurance that we accepted previously that is no longer on our list. We apologize for any inconvenience this may cause and thank you for your cooperation. If you have any questions please feel free to contact us.